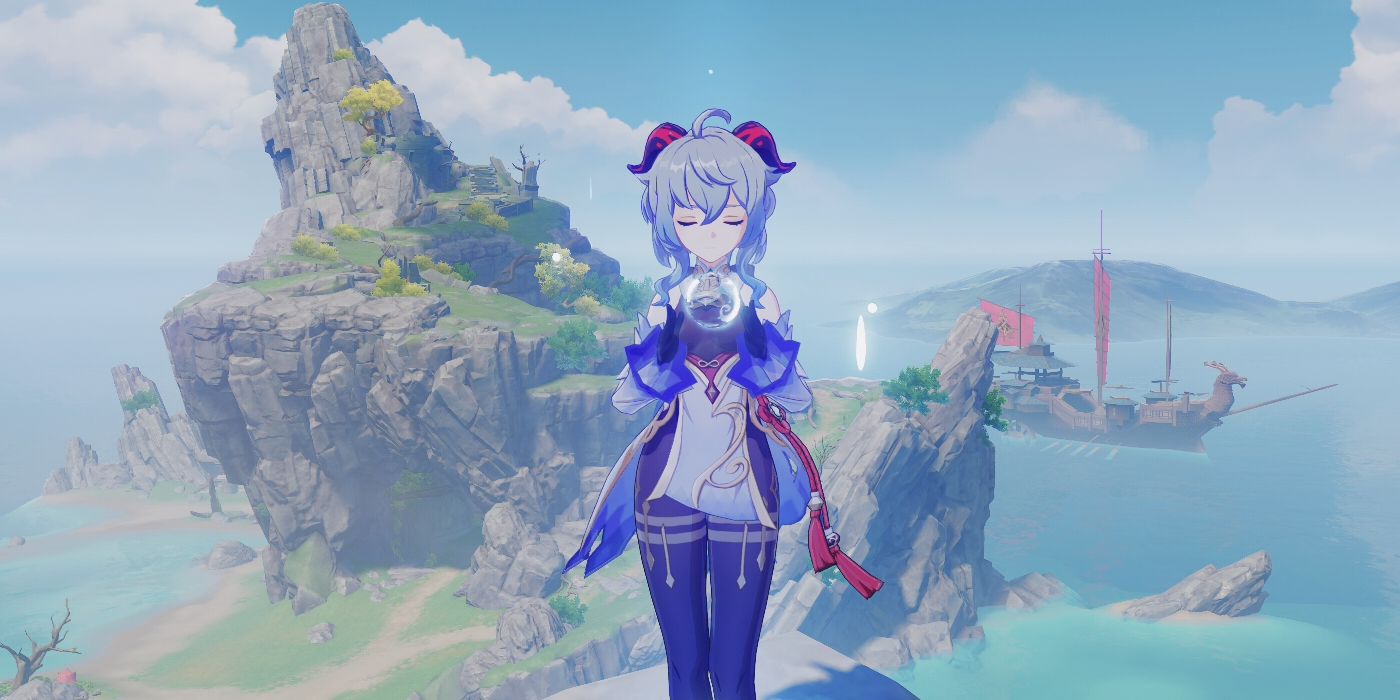 For players new to Genshin Impact the Guyun Stone Forest can be a terrifying location. Unlike the scenic plains of Liyue, the Guyun Stone Forest is full of elite enemies and features a graveyard of Ruin Guards waiting to catch Genshin Impact players off guard.
As players explore the multiple islands of the Stone Forest they may stumble across various markers in the ground that denote a treasure nearby. Like the Mt. Aozang Ruins Treasure, the markers serve as waypoints for various challenges in the area that, when activated in the correct order, will reward players with several exquisite chests.
RELATED: Genshin Impact: Dunyu Ruins Puzzle Solution
In Guyun Stone Forest, there are a total of two separate challenges that players can complete for rewards. While one of the challenges is traversal-based, the other is combat-based so players should come well prepared before attempting the challenge.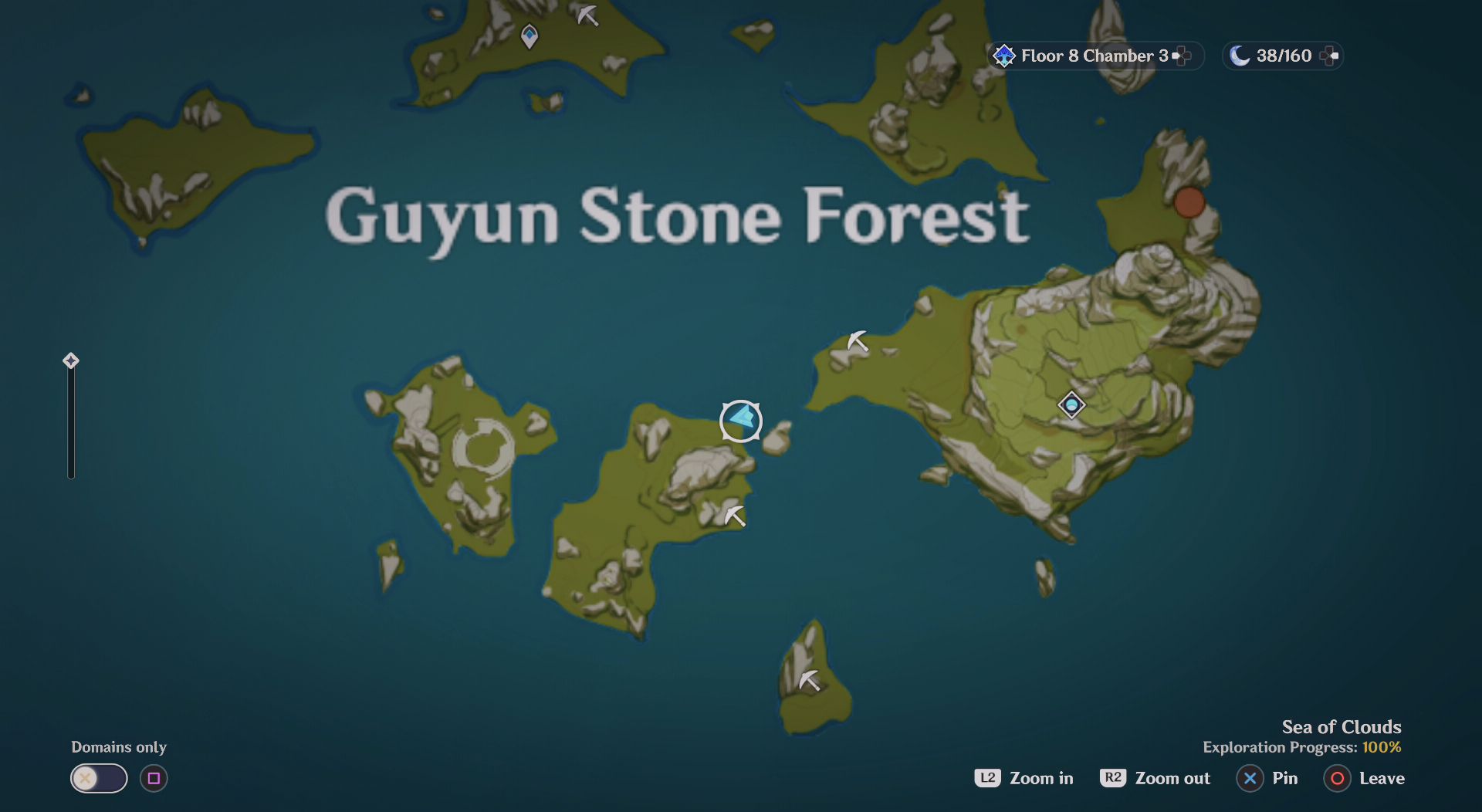 To start the first challenge, fast-travel to the Domain of Guyun which is located south of the Geo Hypostasis boss location. From the domain, head directly west across the water before reaching the adjacent small island.
At this location players will find a marker in the sand, that when activated, will trigger a timer. When the timer begins, players will have 2 minutes to complete the obstacle course. Players must first climb to the top of the ruined archway in front of them, before using air gusts to glide to the peak of the adjacent mountain to the south.
From the peak of the mountain, players must glide west to the nearby island before the challenge is complete. If players reach the final marker in time, they will unlock a common chest.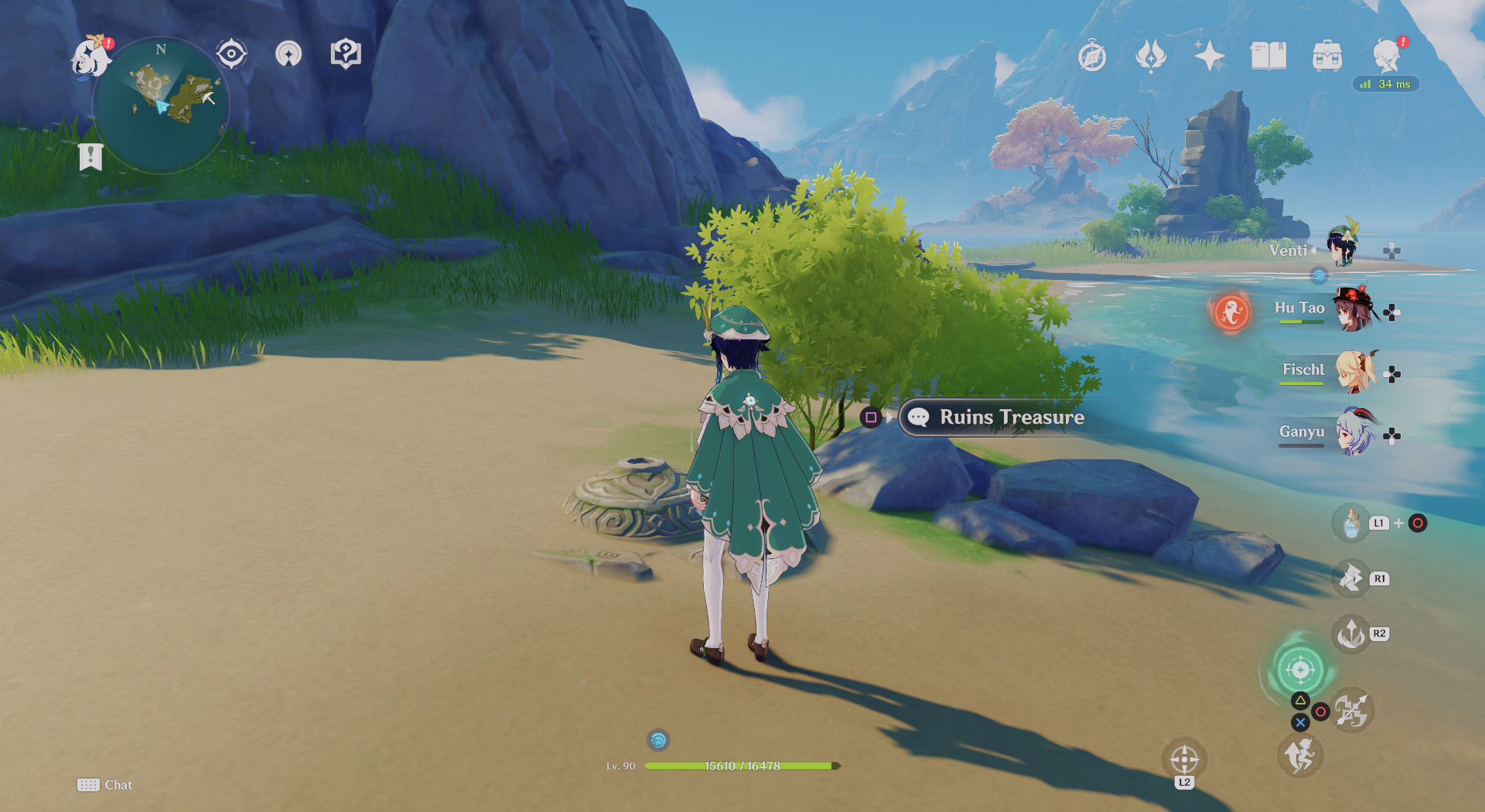 At the common chest location players will be able to interact with the new Ruins Treasure marker in the sand that, when activated, will spawn a series of hilichurls for the player to defeat in under 2 minutes.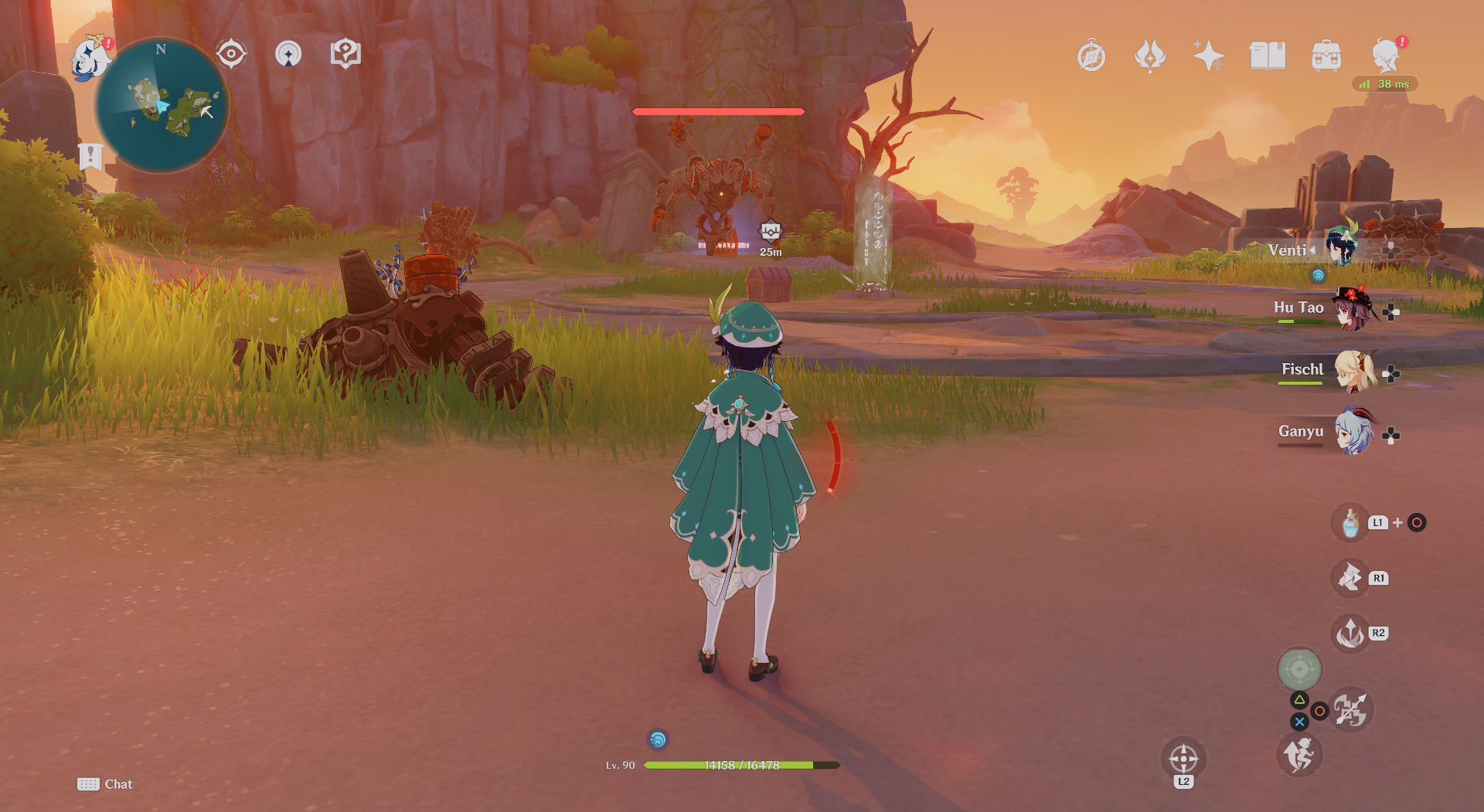 Once players have defeated the hilichurls, an exquisite chest will spawn in the center of the circular arena in the area nearby that is guarded by a Ruin Hunter. At this location, players must interact with the marker in the center of the arena to start the final challenge.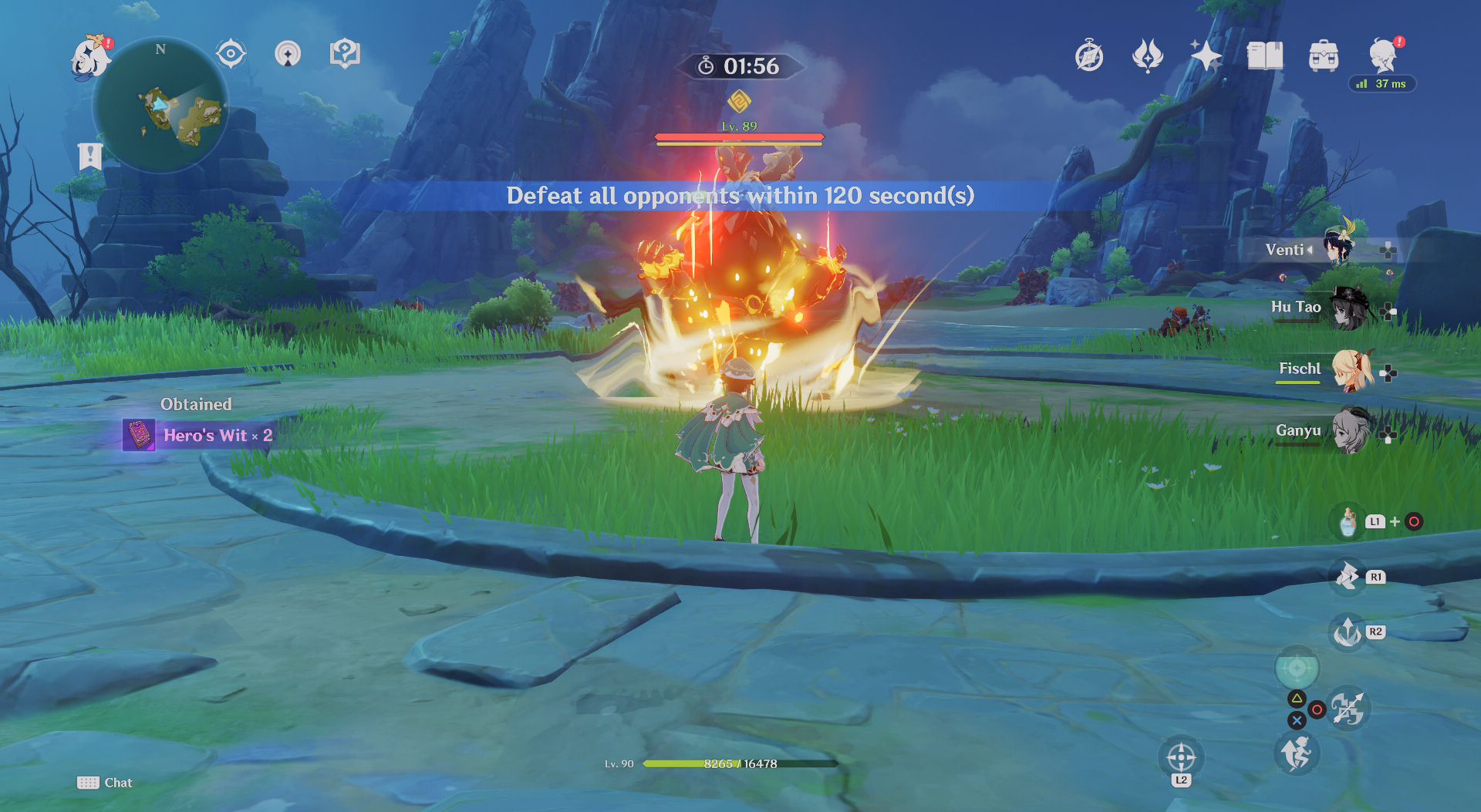 When players interact with the marker, a Stonehide Lawachurl will spawn that players must also defeat in 2 minutes. For players unfamiliar with the enemy type, Stonehide Lawachurls are extremely powerful and possess a strong shield that makes them impervious to several elemental attacks. Fortunately, the Lawachurls shield can be weakened by Geo-spec characters.
Once the Stonehide Lawachrul has been defeated, a precious chest will spawn containing various artifacts and rare talent ascension materials.
Genshin Impact is available for Mobile, PC, and PS4, with PS5 and Switch versions in development.
MORE: Genshin Impact: 10 Things You Didn't Know About Rosaria
Read More
Web Source: Game Rant – Feed